Why Partner with a Pro?
Are you looking for a results-oriented professional possessing extensive leadership and diverse project management experience with major strengths in strategic planning, financial controls, meeting planning/execution, marketing and customer service/support? A good partner who is dependable, thorough, well-organized and innovative, someone who communicates effectively and achieves outstanding return on investment.
The Professional Difference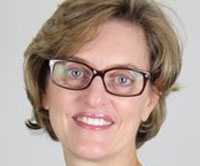 Patti can provide your organization assistance in overseeing projects and tapping resources effectively and efficiently.
She brings more than 25 years of experience, along with fresh ideas and new suggestions to help you improve your events and planning processes.
She can can also provide support when you are unable to reassign staff members from their current duties or if you are understaffed.
Patti brings a multitude of resources for your meeting management needs allowing you more time to focus on the strategic aspects of your job.
What's Patti Up To Now?
Recently attended a great MPIKC program featuring Michael Dominguez who spoke about industry disrupters and understanding how they may affect your business.
Happy to be working with some new clients in 2018 and gaining new experiences.
Preparing for several big incentive trips this year.